Eighteen Ninety Event Space
The grounds are something out of a Nicholas Sparks novel, recalling a time of simple elegance and whimsy. The rolling green landscape is gracefully appointed with mature trees that provide the perfect shade on a summer day; the pops of color carefully placed around the property with plants and flowers enhance the overall design of the outdoor spaces. The on-site arbor and green space provides the perfect backdrop for couples to share their outdoor ceremony with their guests.
What started out as a concrete slab for tented events has grown into one of the premier wedding venues in the Kansas City area. It's easy to see why when you step inside the custom-built ballroom that was designed taking into consideration every detail imaginable. When you walk into the space, your eyes are immediately drawn up with the beautiful crystal chandeliers that adorn the space. Partnered with the wood beamed vaulted ceiling the entire space gives a sense of intimacy while still being open and comfortable for large or small parties. The venue offers access to beautiful chiavari chairs, chargers and votives to enhance the décor you bring into the space. The large open patio is a great space for guests to mingle during your cocktail hour before dinner is served.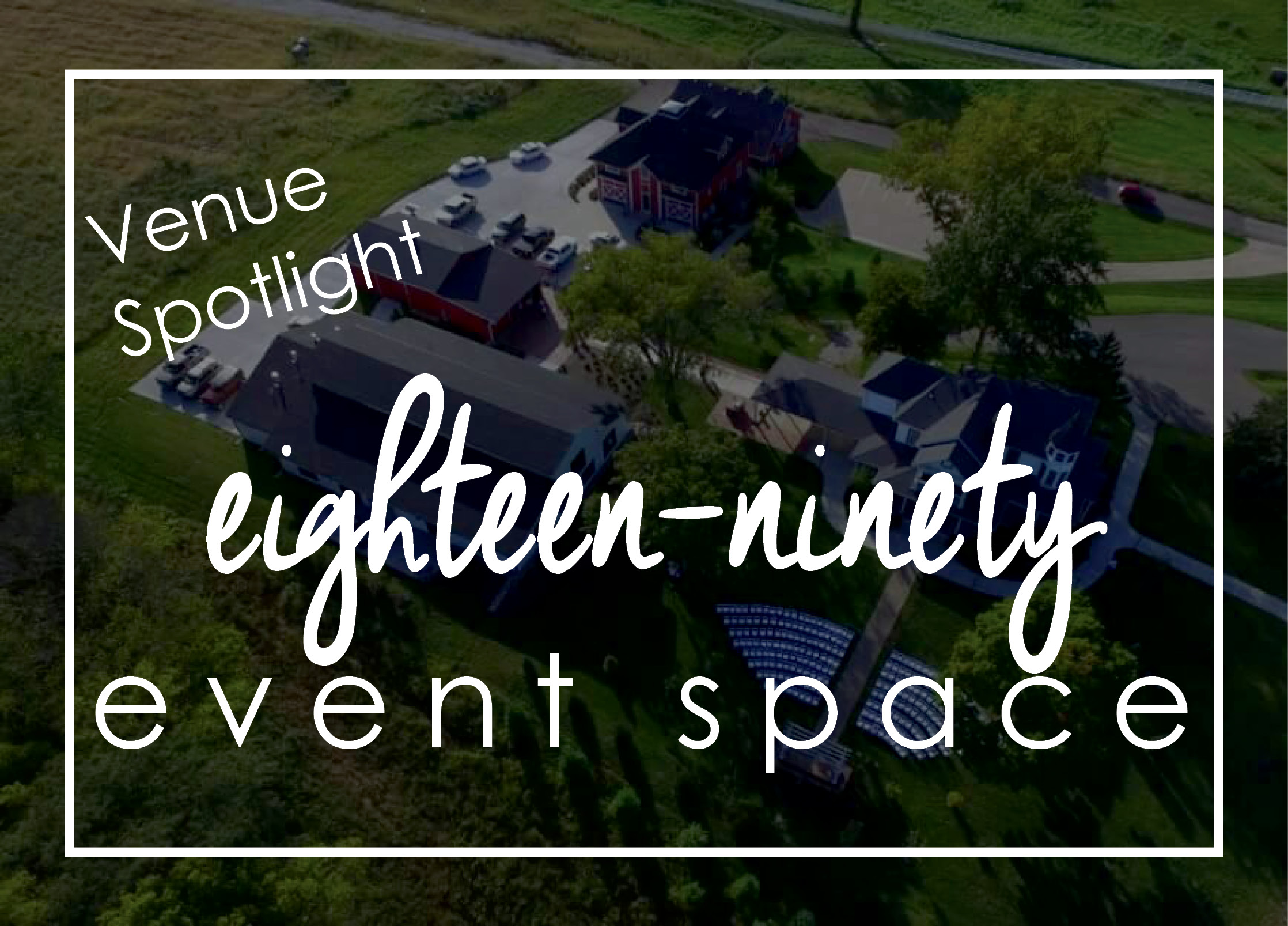 Also on location is the 1890 house. A timeless space that is often used as bridal suites for couples and their bridal party to get ready for ceremonies taking place on the grounds. Additionally, it provides the perfect space for couples to do their first looks in a place that is meant for just them to enjoy the moment with each other. The large front porch has also been used to host pre-dinner cocktails.
One of our favorite areas on the property is the catering kitchen. Complete with high-end, commercial grade equipment, this space allows us to prepare fresh and delicious meals on-site with ease. No matter if guests are looking to serve a traditional buffet meal or an elegantly plated menu, the facilities provided by Eighteen Ninety allow us the freedom to create products that deliver the level of quality and presentation we expect to provide our clients and their guests.
Offering year-round spaces for your special day, no matter when you choose to take the plunge you can rest assured that your decision to incorporate this venue into your wedding day is one of the best you will make. While the charm and elegance provided by the scenery will only enhance your wedding day experience, the level of service and accommodation you will receive from Joanne Elling, event coordinator, is second to none. Your guests will be treated with all that Weston has to offer, with unique boutique hotels and shops. Partnered with area attractions, it will be the perfect weekend getaway for your guests.