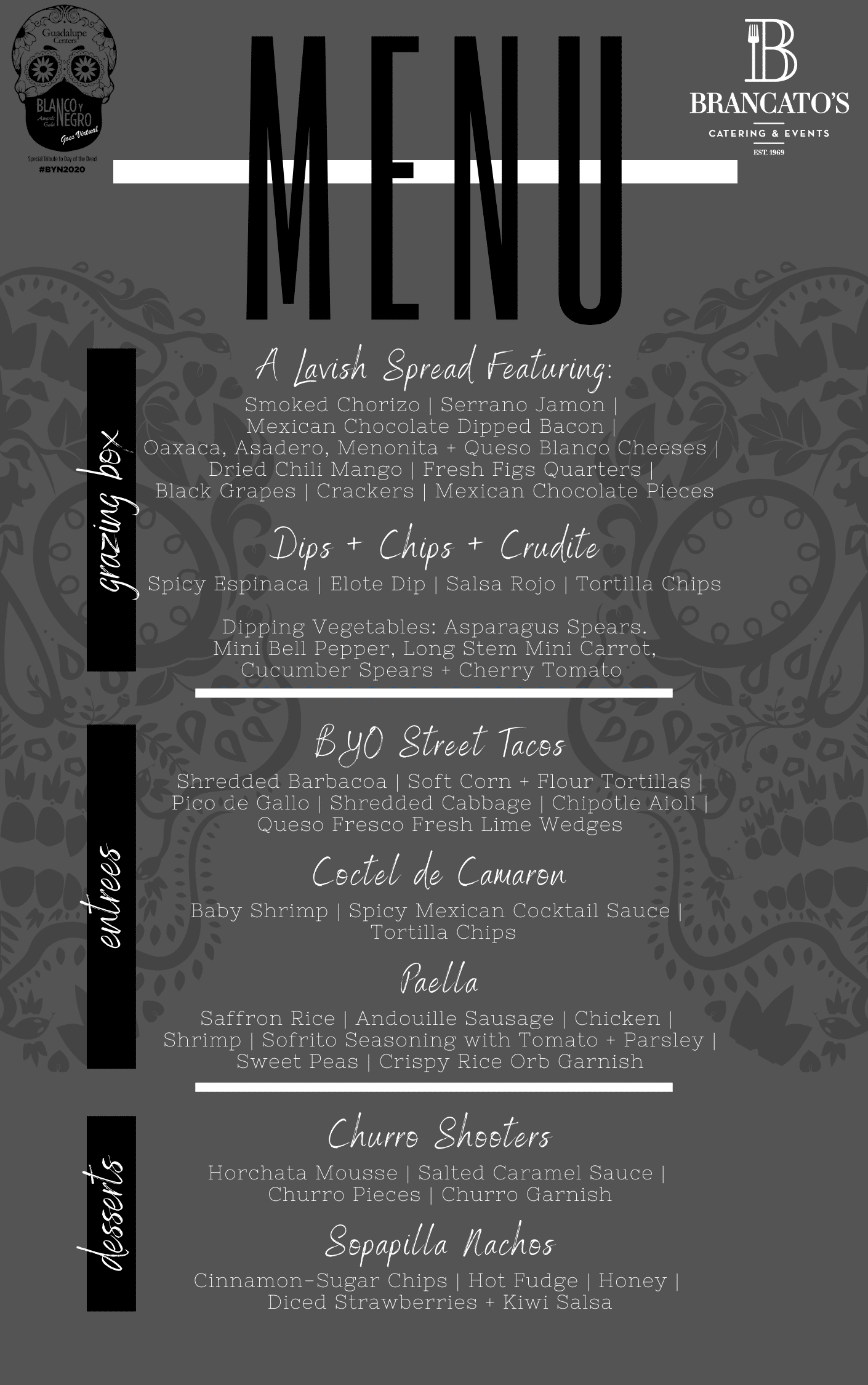 Blanco Y Negro Awards Gala Goes Virtual
Enhance your Blanco Y Negro Virtual Gala experience with a delicious meal! Along with our friends at Guadalupe Center, we have curated menu of hand selected dishes designed to create a delicious experience while you enjoy the evening's virtual awards + entertainment.
Centralized Pick-Up
You will pick-up your curated meal on Thursday, October 29th from a centralized location within Guadalupe Center. 
Scaled To Fit Your Needs!
With two size options, your curated meal box will be arrtfully packaged + presented with easy reheating instructions. 
Pricing
Feeding 4-6 guests : $210 [+KCMO tax]
Feeding 8-10 guests : $350 {+KCMO tax]