Of all the caterers in Kansas City, why choose Brancato's?
Crafted Catering Menus

Well thought out menus providing high quality, well balanced plentiful options in an easy to navigate manner.

Quality Ingredients

Trained Chefs choose only high quality ingredients when producing scratch recipes developed over 50 years.

Food Safety in Mind

Food safety remains a benchmark from receiving products through execution. Our trained staff is diligent in making sure our food is safe.

50 years of Experience

With a long standing reputation for quality, value, and service, you can truly be a guest at your own event.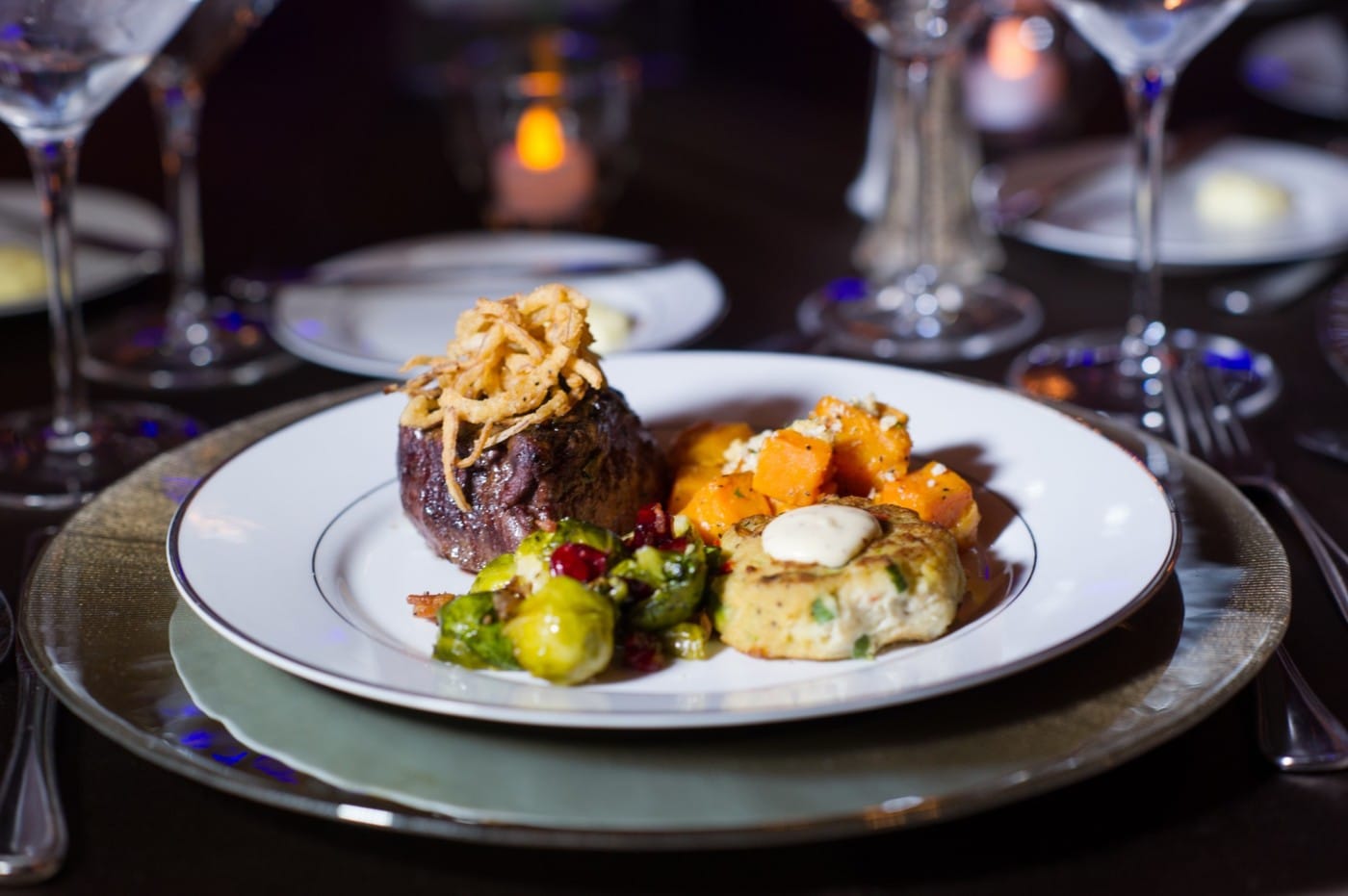 Andrew Brancato Signature Menus
Andrew is constantly collaborating with his team to design custom menus for the events of all size and variety. With a true passion for food, he always works to design well balanced, seasonal, and exceptional menus. These are the selection of past customized menus to help in your planning process. Our team looks forward to collaborating on the menu for your next event.
Appetizer Menus
Whether starting off a meal or serving as the meal itself, hors d'oeuvres are a great way to give your guests' taste buds variety and excitement. These smaller bites are a great option for any event and can be served either as a display or hand-passed.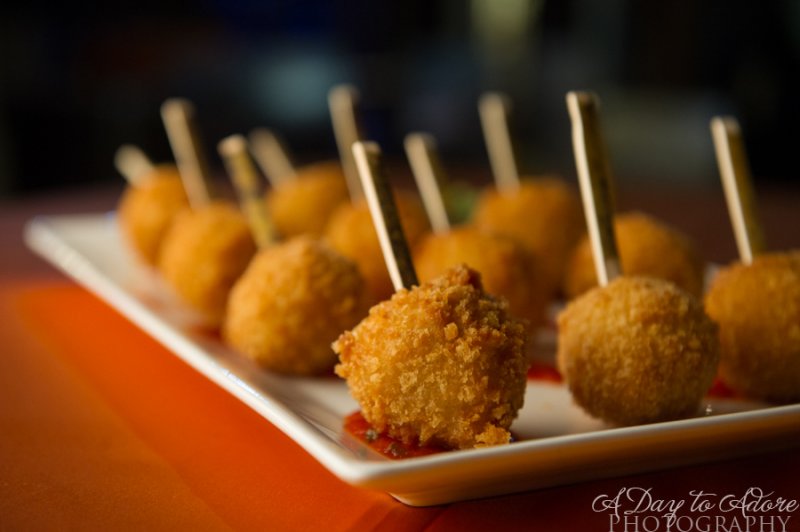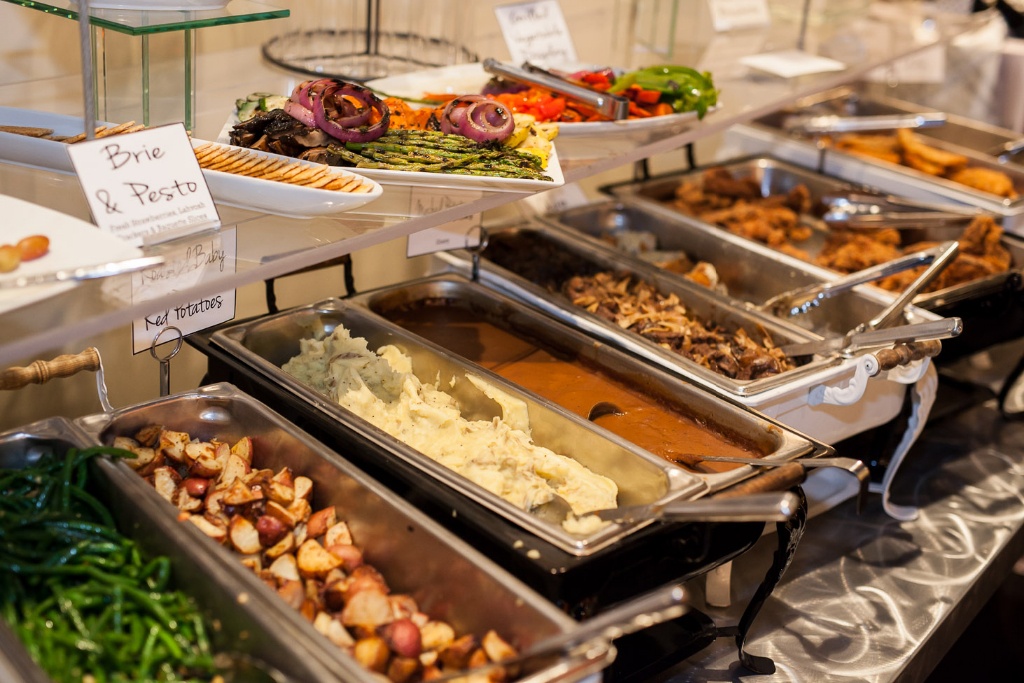 Buffet Menus
Our most popular service option, buffet meals, are able to accommodate both large and more intimate events. We have many different menus that are sure to appeal to the tastes of your guests. Whether you are looking for a specific cuisine or something to fit your theme, our expert chefs are sure to create the perfect menu to make your event one to remember.
Stations Menus
Stations are a great way to add excitement and a unique element to your celebration. Whether you want to provide guests an opportunity to tour through different food themed stations or let guests interact with professional on-site chefs. This option gives you a chance to make your event truly stand out from the rest. Food stations are popular for social receptions, happy hours and open houses.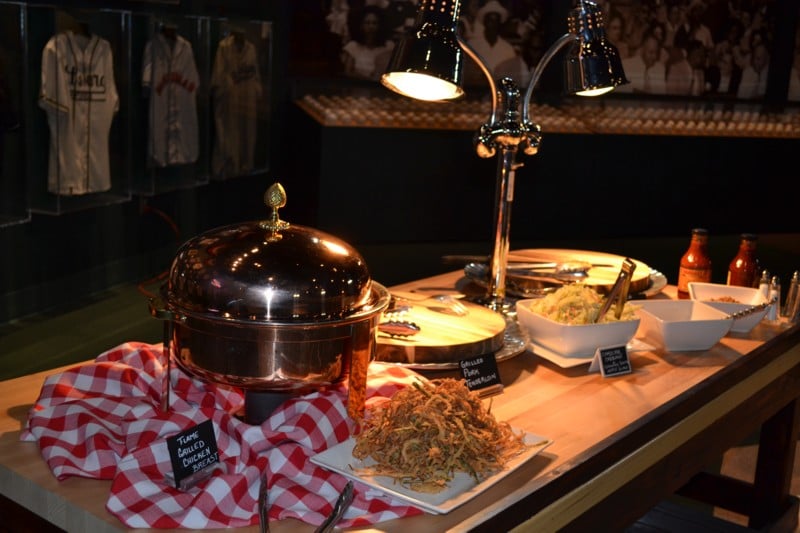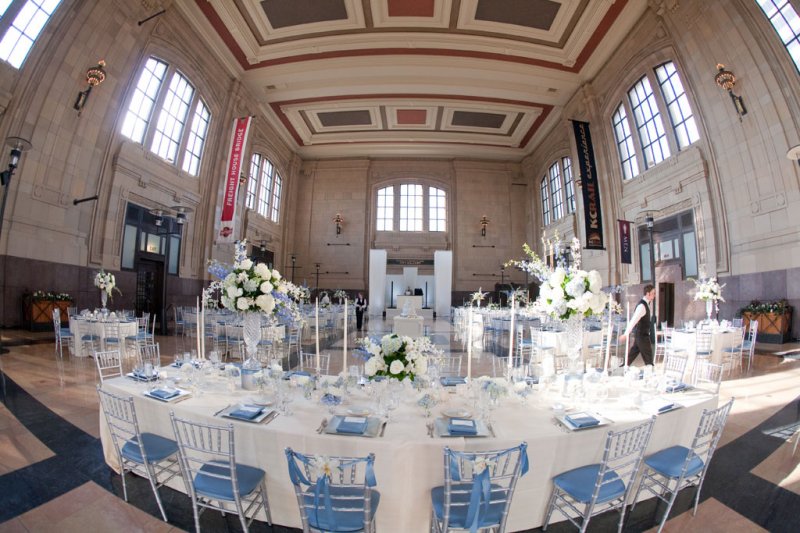 Seated Menus
Seated Meals can bring a touch of elegance to any event. Your guests will enjoy expertly provided table-side service from our team. We can accommodate any cuisine into a sophisticated meal with as many courses as you need for your event.
Holiday Menus
Dazzle your guests this holiday season! We understand now more than ever that every holiday event is different and we have curated exciting + delicious menus designed to fit your unique needs.  From individual holiday meals for your workers, to handcrafted gift boxes for your corporate clients, we've got you covered. Hosting family + friends at home? Then check out our family meal bash box options, they hold everything you need for a delicious meal. Still need full-service catering? You can trust our team to deliver a safe + satisfying holiday meal from our attended food stations.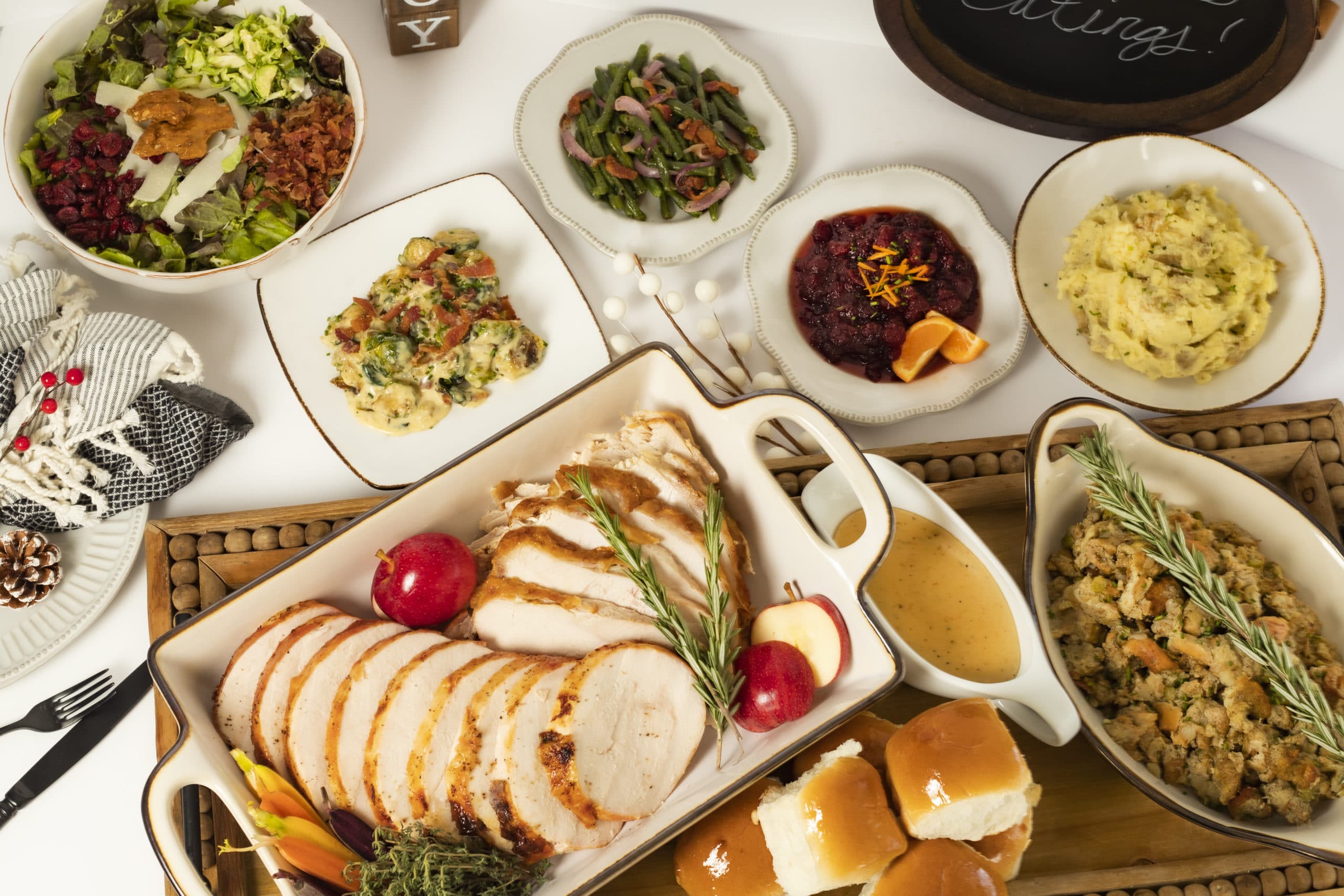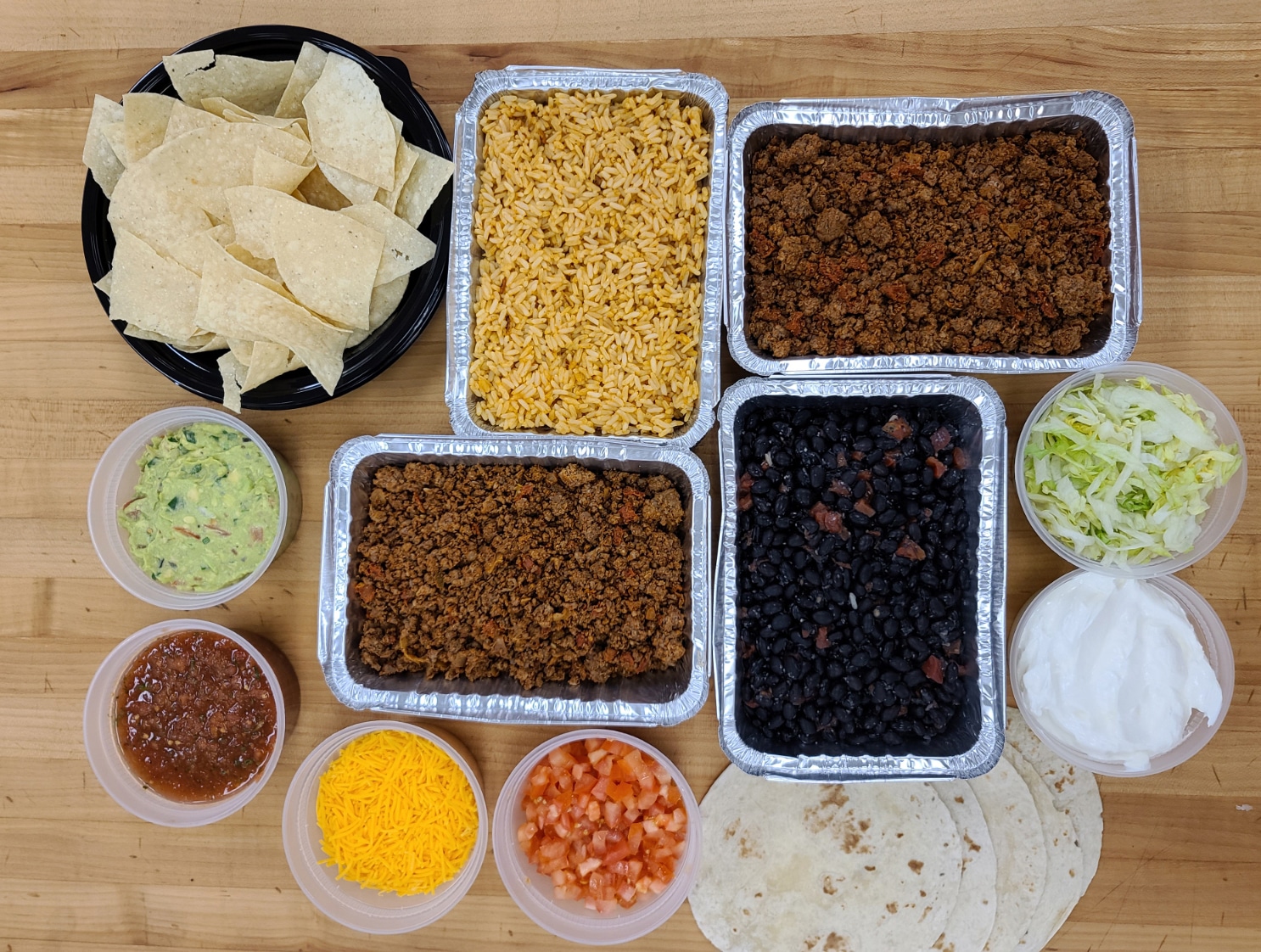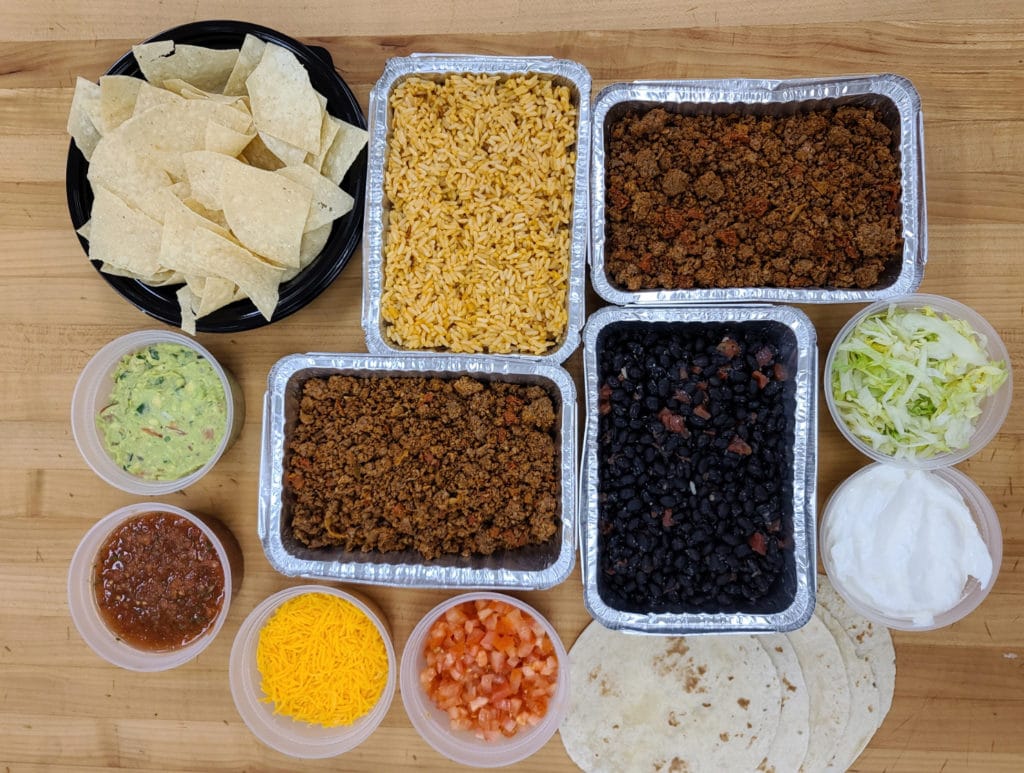 Drop Off  Menus
When you want great food, but don't need the staff! Our drop-off, Gourmet To-Go menus, are designed to be a cost-effective alternative to our full-service catering. We use the same quality products that made us one of the 53 Leading Caterers in America and the only one to represent the Kansas City area; so now the best can be delivered right to your door. We offer easy online ordering and a large variety of customizable food options.
Need Event Planning Ideas?
Let us help you with the Details!
Of all the caterers in Kansas City MO you can choose, Brancato's has catering in Kansas City MO down to a science! Not only are we experts at creating magnificent and theme appropriate presentations, our deliciously imaginative menus include many regional favorites as well as a diverse offering of specialty and unique options.
We take pride in our ability to cook any style of food. We have menus that range from rustic classic comfort foods, to family Italian recipes, excellent Latin inspired dishes, authentic KC style bbq and mouthwatering, fork-tender prime rib. We do not limit our menus to one particular style of cooking. We also have the ability to create custom menus. We have a very creative culinary team that can develop mouth-watering dishes paired with beautiful presentations sure to impress all guests at your event.
With more than half a century of experience in the catering Kansas City MO area, you can be sure that your food will be served fresh, on time and taste delicious. Moreover, if you or any of your guests has special dietary requirements, we will do our utmost to accommodate these needs!
You will work with one of our expert coordinators who will help you choose exactly the right mix of foods for whatever your event demands. You can be sure your guests will enjoy the best-tasting dishes in Kansas City MO!