.
.
.
New Individual & Family Meals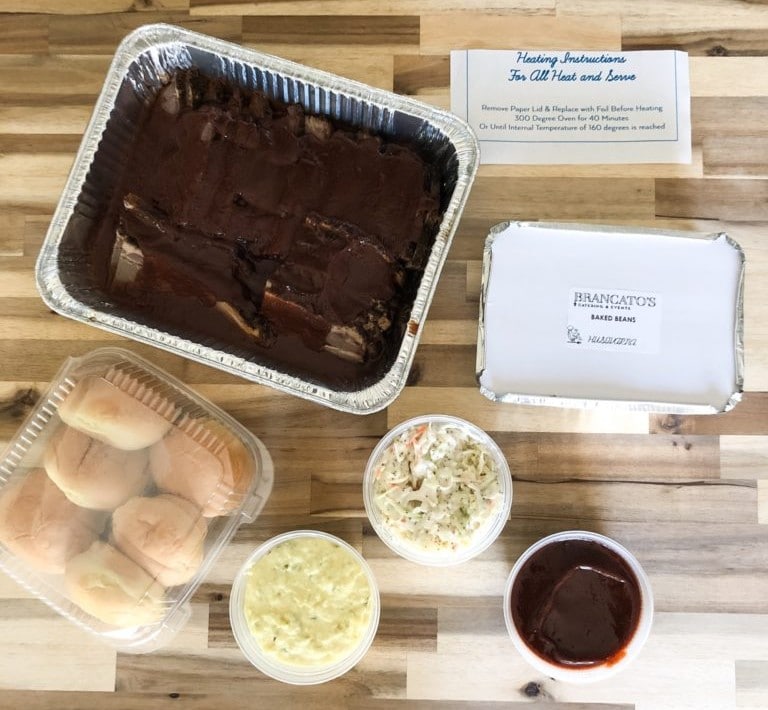 Practicing Social Distancing?
If you find yourself at a loss for how to get your family members or employees a great lunch or dinner, we have affordable + convenient drop off meal options. Plus you can feel good about supporting a local business and keeping our employees working as long as possible. We have the Solution…
2 Ways to order:
Family meals to feed 4-6 available to be delivered hot or heat+serve
Group Order – Multiple individual orders delivered to one place. Perfect for workplaces or neighborhoods. You can even order a sandwich for lunch, then a heat+serve dinner for later!
PLUS FREE DELIVERY*
( * inside KC metro area & $50 min order ) All orders must be placed by 2pm for next day delivery. Monday – Saturday.
If you need same day delivery, please call us at 816-765-4707
---
Choose from Italian Meals, BBQ Dinners, Mexican Dinners, All American Dinners, Deli Sandwiches, Salads, Fried Chicken Dinners, Hot Soup +Sandwich, and More.
Ready to Place your order? Let's Chat!
Sales@BrancatosCatering.com or 816-765-4707
We look forward to working with you on any upcoming events. Check out our full menu offerings on our Menus Page. Click Here
All of our products are prepared in our state-of-the-art facility following the strictest of health + safety guidelines. For more info on the steps we are taking to ensure the safety of our operations, please visit https://brancatoscatering.com/committed-to-safety/