Union Station 100th Anniversary Gala – Historic Venue
It was with great honor that we were given the opportunity to celebrate 100 years of the most historic landmark in Kansas City, Union Station, an amazing event venue. On Thursday night we had the pleasure and challenge of serving 1520 guests a four course meal. It is such a pleasure to work with the amazing staff at Union Station and a special thanks to George Guastello, Bob Regnier, Jerry Baber, and Michael Haverty for their continued support and passion for the success of Union Station.
Our Team:
An event of this magnitude can not be done without an amazing team. I would like to thank every one of our employees that rose to the challenges of the evening, worked tirelessly, and executed to the highest level.
That evening we had:
10 Chefs
15 Back of House Captains
50 plate up cooks
80 Servers
40 Wine Servers
20 Dinning Room Captains
The Menu:
The vision for the evening was to take diners on a culinary journey through the century that would reflect on the dining experience in the late train stations and rail cars of the 20th century. We spent a countless amount of time studying the archives, various websites, and cookbooks to understand the food of the era. We were able to take concepts and ideas and put a modern twist on them to make them the success they were. We also partnered with Pierponts who handled the appetizer hour and Parisi who handled specialty coffee for the after party.
Our Menu:
Crisp Wedge Salad with Blue Cheese, Bacon, Cucumber, Cherry Tomato, Sweet Red Onion
Inspired by recipe of The Pennsylvania Railroad
Peppercorn Parmesan Dressing
Inspired by recipe of Chef Stanley Hamilton, Union Station, St. Louis
Balsamic Vinaigrette Dressing
Inspired by recipe of The Pullman Company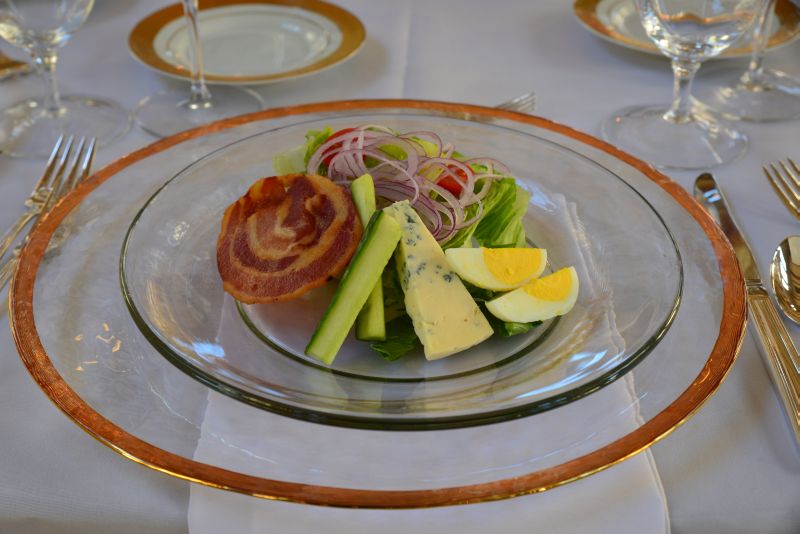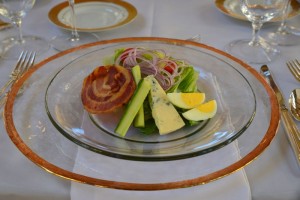 Harvey's Chicken Maciel (Amuse Bouche)
Chef Joseph Amherd, Westport Room, Kansas City, Union Station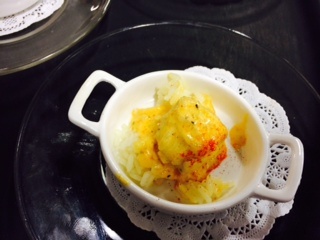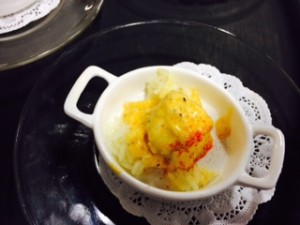 Filet of Beef Au Poivre with Tri-Color Peppercorn Cognac Sauce
Chef Tage Erikson, Kungsholm Restaurant, a Harvey House Restaurant, Chicago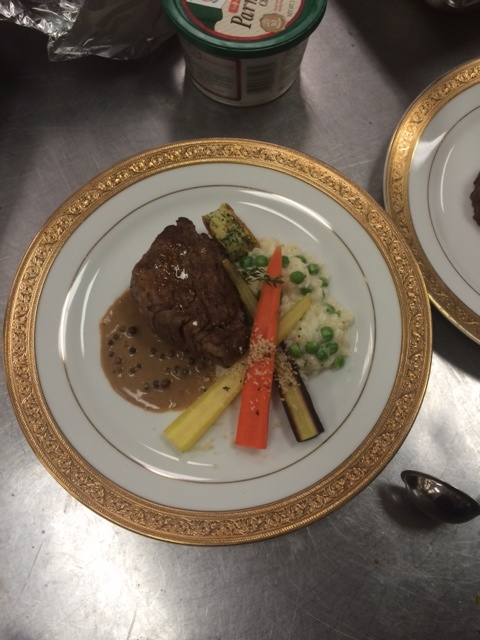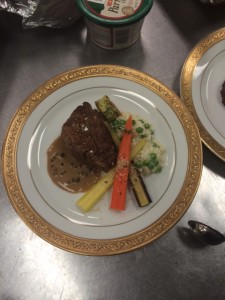 Risotto Piedmontaise
Chef Louis Sogno, Union Station, Los Angeles
Kansas City Southern Spinach Spoon Bread
The Kansas City Southern Railway Company
Heirloom Carrots With Garlic Gremolata
Inspired by recipe of The Harvey House, Union Station, Kansas City
House Made Dinner Rolls
Inspired by recipe of The Harvey House, Union Station, Kansas City
Apple Turnover with Cinnamon Mousse and House Made Caramel and Walnut Sauce
Inspired by recipes of Head Baker Henry C.Ibsch, Union Station, Los Angeles, and Chef Fred Guyer, California Limited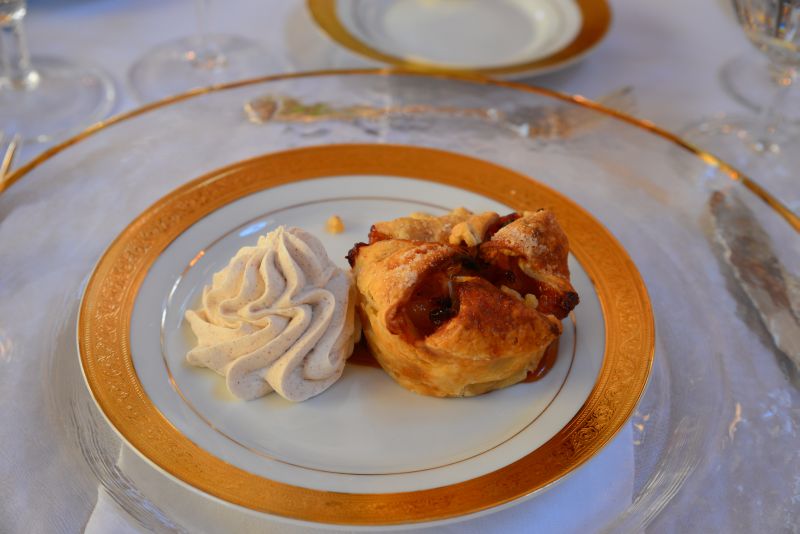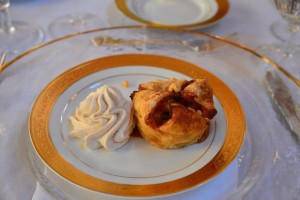 We also worked very hard with our sister company, All Seasons Event Rental, to source the tables, chairs, linen, flatware, china, glassware, and custom made drape that made the room look so beautiful. It is always a pleasure to work with Studio Dan Meiners whose team has the ability to transform a space with magnificent floral and centerpiece concepts.
The room was truly classic and elegant!
The night was also shared by speeches from Michael Haverty, Don Hall Jr., George Guastello, and an amazing performance from Joyce DiDonato.
I would like to give a special thank you to Stacey Price, Facility Rental and Event Manager for Union Station. Without her expertise and dedication to the overall success of the event and quarterbacking all of the vendors for the evening this evening would not have been what it was.