...
...
...
...
Brancato's Adopt-A-Nurse Program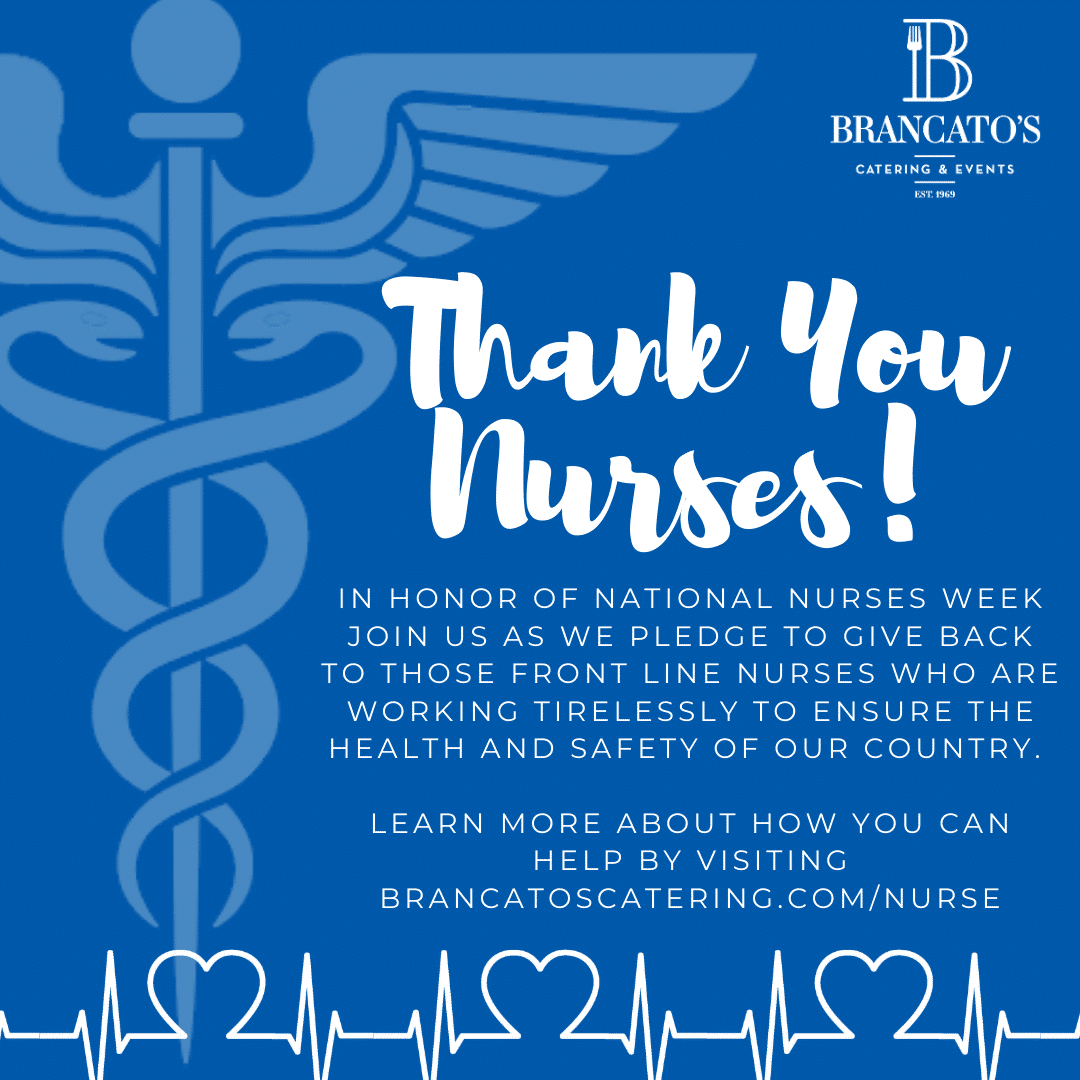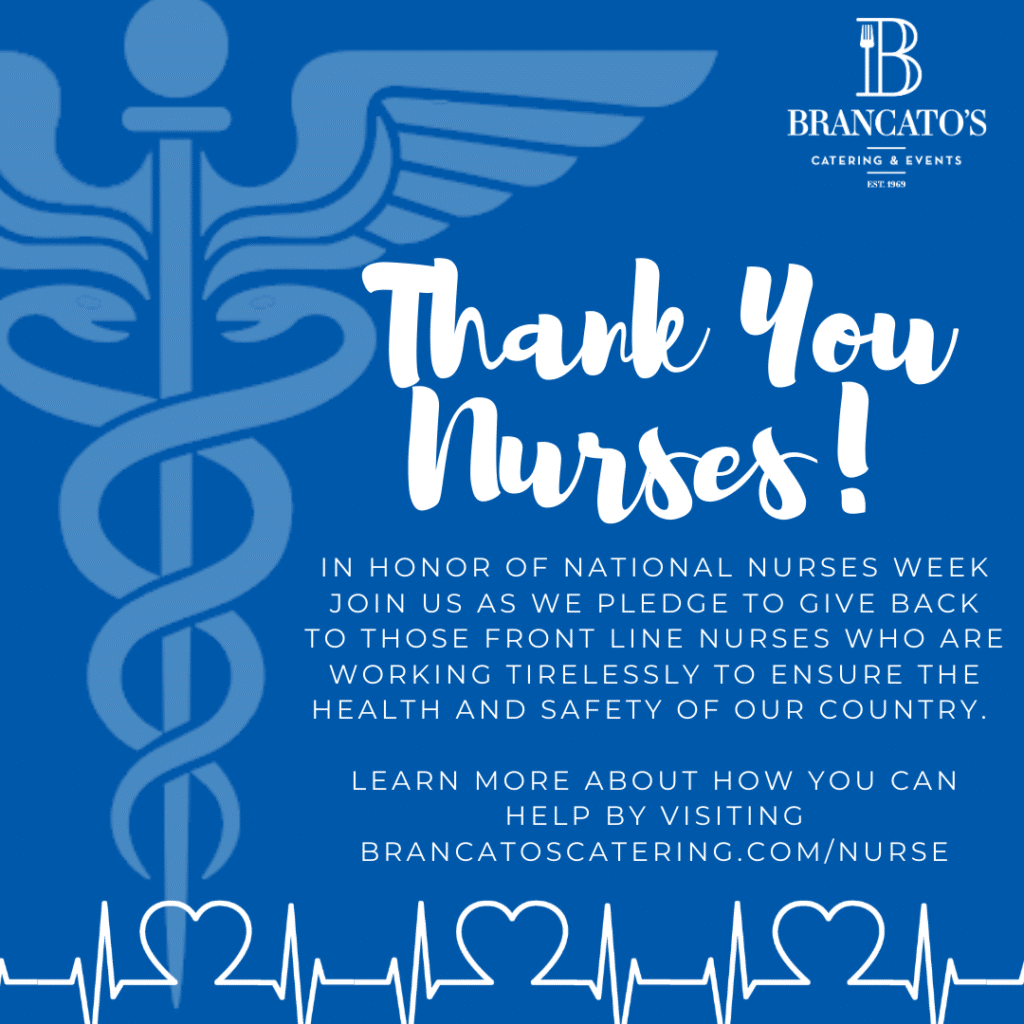 In honor of National Nurses Week that starts May 6th, join as we pledge to give back to those working on the front lines.
Thank you nurses!
If you've experienced the power of a great nurse, you won't forget it. The wisdom, the skill and the dedication that nurses show every day, sets them apart as incredibly special people.
Now more than ever, nurses and first responders are risking their own well-being to support the needs of our community. As a way to show our gratitude and say thank you we are asking our community partners to support the work of these amazing men and women by sponsoring a nurse, a unit, or a hospital in your area. Your support will provide them with a delicious meal while encouraging them to continue with their mission ensuring the health and safety of our community.
For $10 = you can sponsor 1 meal
For $50 = you can sponsor 5 meals
For $100 = you can sponsor 10 meals
We have partnered with several local facilities to provide meals for their nurse. Here is a breakdown of each facility should you want your donation to go somewhere specific:
Centerpoint Medical = 100 nurses
Lee's Summit Medical = 60 nurses
Overland Park Regional = 100 nurses
Research Medical = 100 nurses
Menorah Medical = 64 nurses
Children's Mercy = 2,825 nurses
Whether you have a specific person you want to sponsor or want to provide a donation to a general fund of meals, your support of these amazing professionals is appreciated.
Any size of donation you can give is appreciated. If you do not see a value you would like to provide, please feel free to let us know what you feel comfortable with in the form comments section.
Thank you for your support!
Please feel free to contact us with any questions.