Education… It's Important!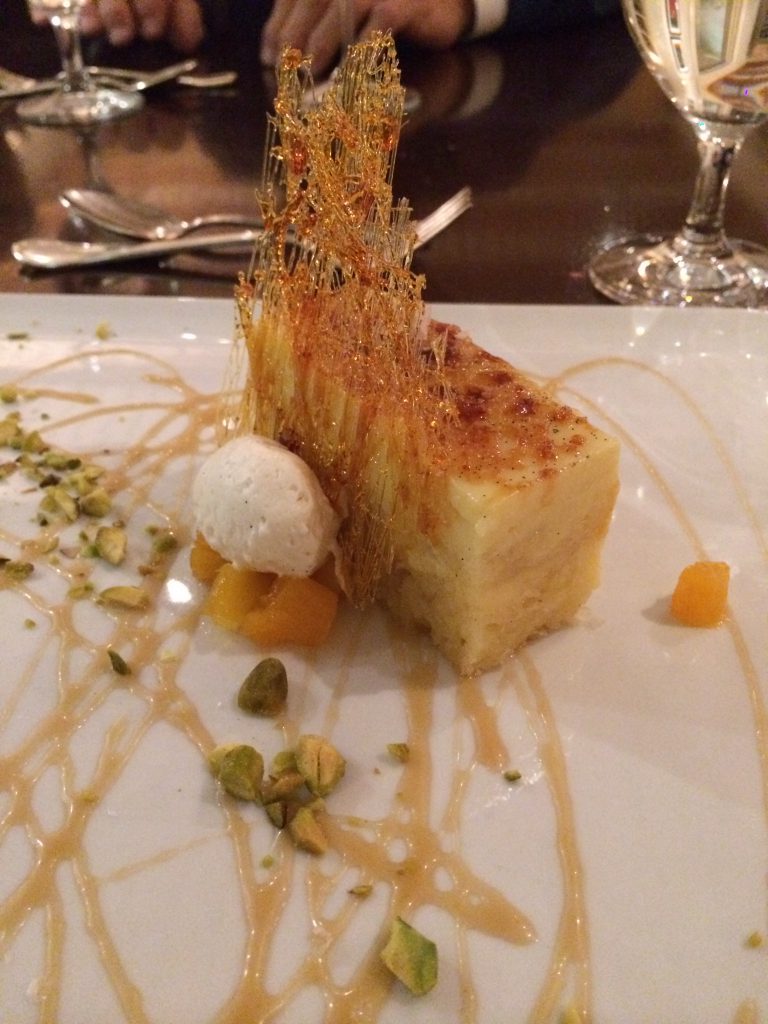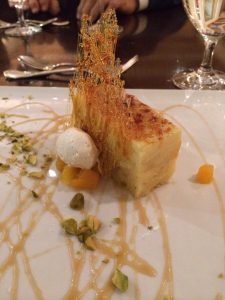 This past month has been filled with inspiring travel. We have traveled to New Orleans for the American Rental Association's "Rental Show" where we not only exhibited for our sister company All Seasons Tent Sales, www.Tents4Sale.com, but we also were able to see the latest party rental trends, establish new relationships, and eat some really good food.
Here are some of the restaurants that we were able to try:
Dickie Brennan's Palace Cafe – a true New Orleans Classic. With such favorites as gumbo, turtle soup, oyster bruchetta, jumbo lump crab, and bread pudding.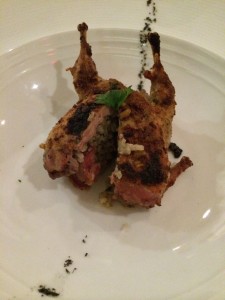 G.W. Finns – a local seafood restaurant featuring fresh fish from the gulf. I indulged in lobster dumplings, a triple iceberg wedge with shrimp, parmesan crusted drum fish with asparagus and brown butter as well as the crispy chicken skin grouper with sweet potato spoonbread and crawfish maque choux.
Domilise's Po Boys – a trip to the big easy would not be complete with out a fried catfish and oyster po boy. This place is built inside of house and is a real gem. It is an experience, to say the least.
Restaurant Revolution – a very trendy take on New Orleans. A file rice, andouille sausage, and oyster stuffed quail,  split open and drenched in deep rich gumbo and a creole bouillabaisse. Finished with a white chocolate bread pudding creme brulee.
Here are some of the new products that we looked at while in New Orleans.
Vegas!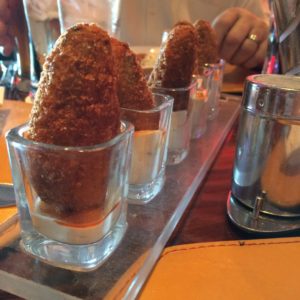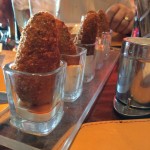 Our yearly Vegas trip is always eye opening, educational, inspiring, exhausting, and of course filled with great food. The team attended several classroom seminars centered around marketing, finance, execution, menu design, technology, design, and management.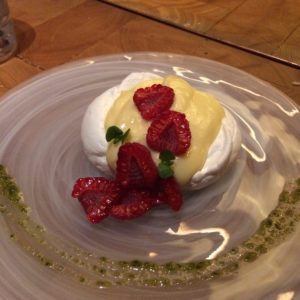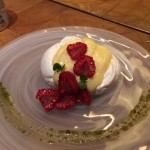 We came away with several ideas on how to continue to improve our company and re-affirmed many of our current practices. Along with the education there is also a large trade show filled with exhibitors showing new food products, new serving products, design ideas, new technologies, and equipment.
Here are a few of the new things that we saw this year: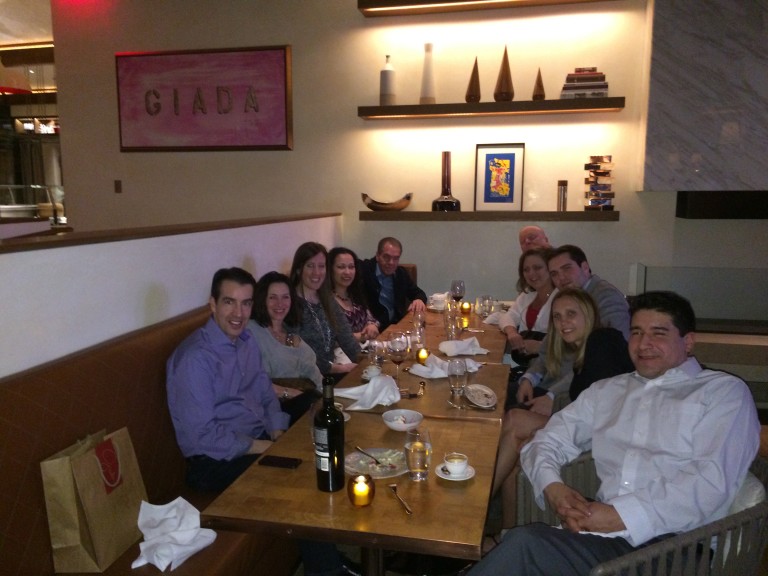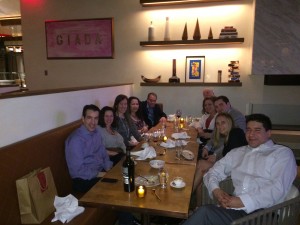 All of those from the team that attended the conference have come back with an action plan to implement as many new ideas into the company and we are excited to put our education to work. We are confident that you will see the results over the next year.
We also have some very exciting news to announce at the beginning of next month. You will have to continue reading to find out!