Menu Planning-My "Top 10 List"
One of my favorite parts of my job is menu planning.
There are many factors that I consider when designing a menu.
I have put together my "Top 10 List" of things I ask or consider when planning a menu.
#1- Number of guests; I always strive to make sure the food is feasible, executable, and successful based on the number of guests with a combination of #2.
#2- Location; different venues offer different capabilities. Some have kitchens, storage space, and/or loading docks. It is very important to understand how the guest will flow, fit, and eat based on the venue the customer has chosen.
#3- Budget; I never like to design a menu with no budget in mind. I am mindful that many customers are looking to shop based on price, but I need to know if they are on a fish and chips budget or a lobster budget. Both can make for great menus, but I don't like to waste my customers time delivering menus that may be way under or way over budget.
#4- Customers Ideas; I rarely believe the customer has no idea what they want. I believe all customers are looking for something. I enjoy taking a customers idea and expanding.
#5- Theme; themes can either be a great enhancement to an event or a real roadblock. Themes don't always have to be a gimmick. There are many themes that can be based on the time of year, the venue, the event, the customer, or someones imagination. I think some of my better menus have been put together based on a theme.
#6- Flow; buffet, seated dinner, action stations, or a combination of the three.
#8- Time of service/type of meal; I want to know what the customer expects of the food. Will it be just appetizers, a full meal, heavy appetizers, small plates, or an eight course seated service.
#9- Season; what foods are most readily available, what foods goes best with the weather at the time of the event. We often plan menus in the middle of winter that may happen in the middle of summer or vise versa.
#10- Demographic; who will be attending the event. Palates change from age groups, nationalities, gender, and even economic status.
Here is an example of an event we recently exectuted that I had a lot of fun putting together:
Venue: Negro League Baseball Musuem
Number of Guests: 40
Customers Requests: "I am looking for an upscale, health conscience, ball park themed, action station menu"
At first I was unsure how I would create an upscale, health conscience, baseball themed menu, I did think the words went together.
After a few drafts, here is the menu we served: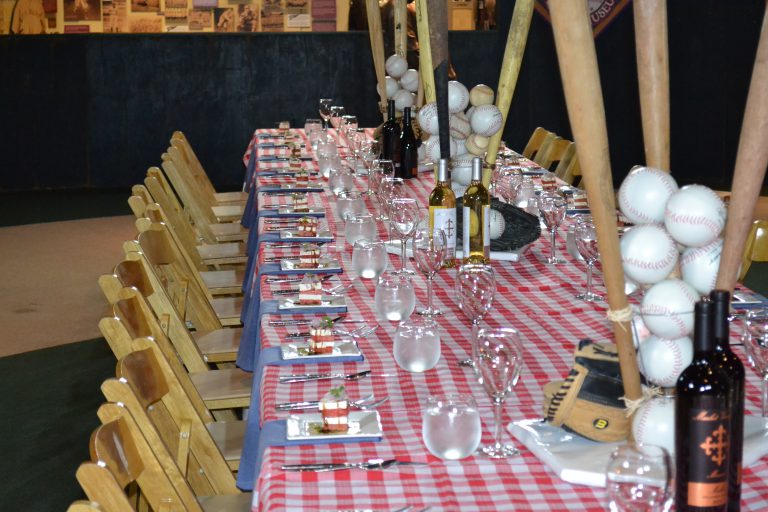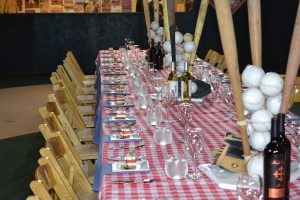 As guests entered (served in the lobby):
Fresh squeezed lemonade, cherry lemonade, and Arnold palmers. Garnished with retro style paper straws.
Fresh popped popcorn served from stadium style popcorn boxes with shakers of chili cumin, black pepper parmesan, cinnamon sugar, cheddar, and sea salt
In the dining room:
Pre-set salad: Watermelon Feta Stack, sliced watermelon, sliced feta, basil pesto, shaved red onion, balsamic drizzle, and micro green garnish.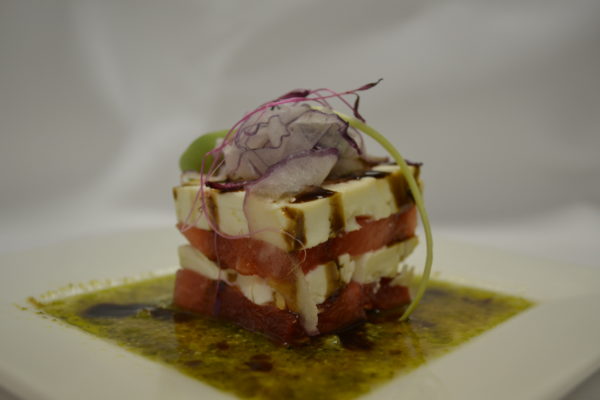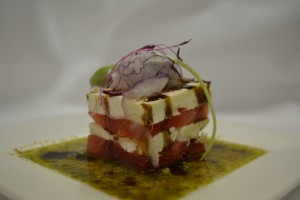 Carving Station:
Smoky Sliced Grilled Pork Tenderloin, topped with Carolina cabbage and granny smith apple slaw.
Knife and Fork Smoked Beef Crown Ribs, carved from the bone and served with housemade bbq sauce.
Flame Grilled Chicken Breast topped with buffalo white cheddar cream, crisp onion and jalapeno straws, and crumbled blue cheese.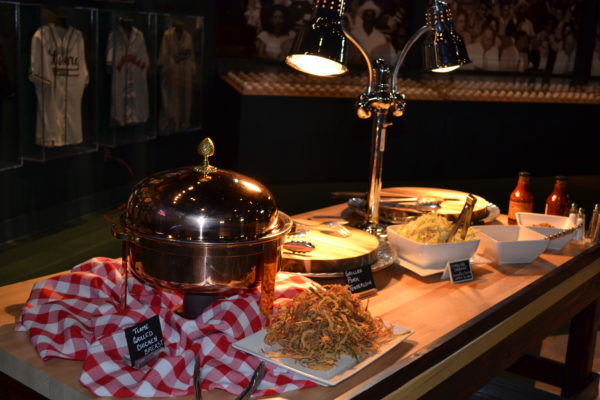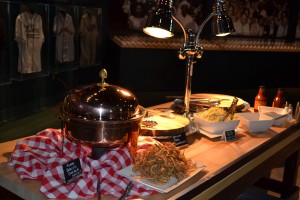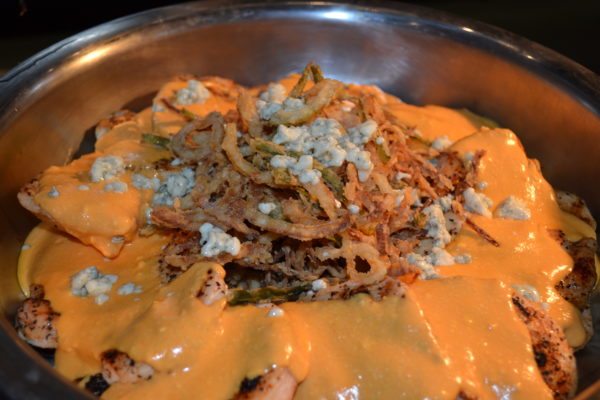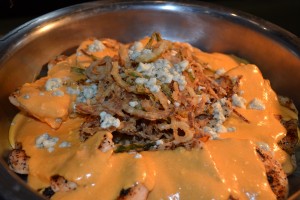 Station 2:
Hand built Heart Healthy Shrimp Nachos; 4″ corn tortillas, black bean spread, roasted shrimp, corn and jalapeno relish, pico de gallo, queso fresco, and sliced avocado.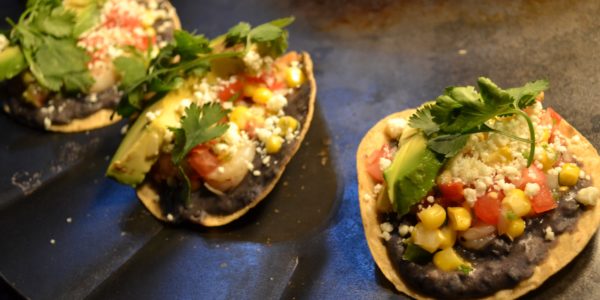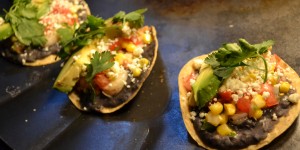 Yukon Gold Mashed Potato Station; applewood smoked bacon, cheddar cheese, sautéed wild mushrooms, steamed broccoli, butter and sour cream.
Station 3:
Roasted Seasonal Vegetables to include summer squash, asparagus, portabella mushrooms, sweet onion, peppers, and eggplant
Warm Pretzel Rolls topped with stadium style kosher salt accompanied by whole grain mustard for dipping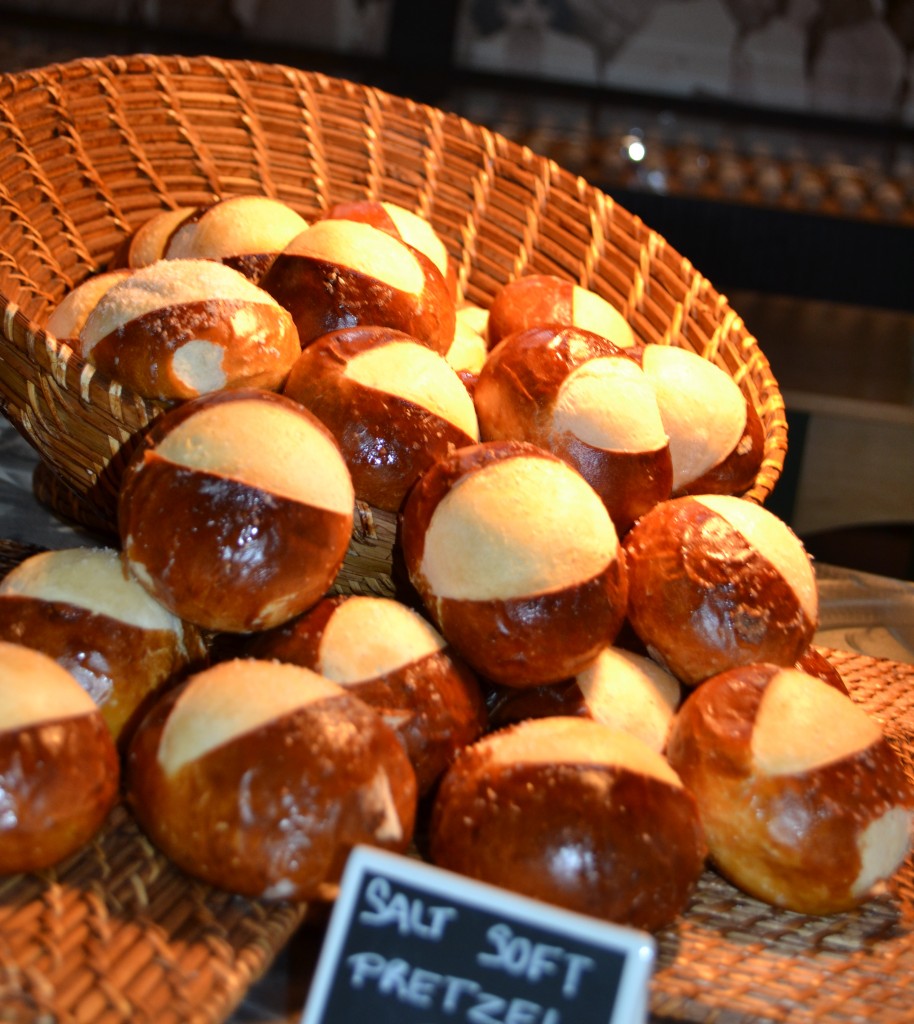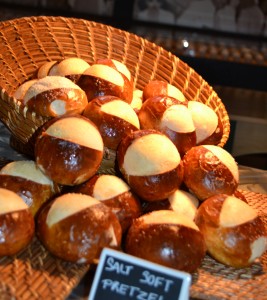 Dessert Station:
An All American Duo:
Mini Apple Lattice Pies with cinnamon mousse alongside Mini Root Beer Floats made with local Shatto Dairy vanilla ice cream and A&W root beer.