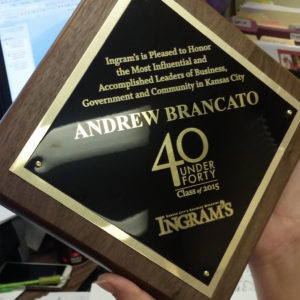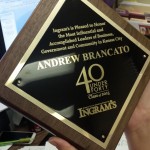 I am very humbled and honored to have been chosen to be a part of the 2015 class of Ingrams 40 Under 40.
As I stood in front of the crowd of people last night to accept my plaque I could not help but think about how proud I was to represent not only myself, not only my companies, but the hard work of my Dad and Uncle. The sweat and work they have put in over many years has laid a foundation of of success for a great set of organizations.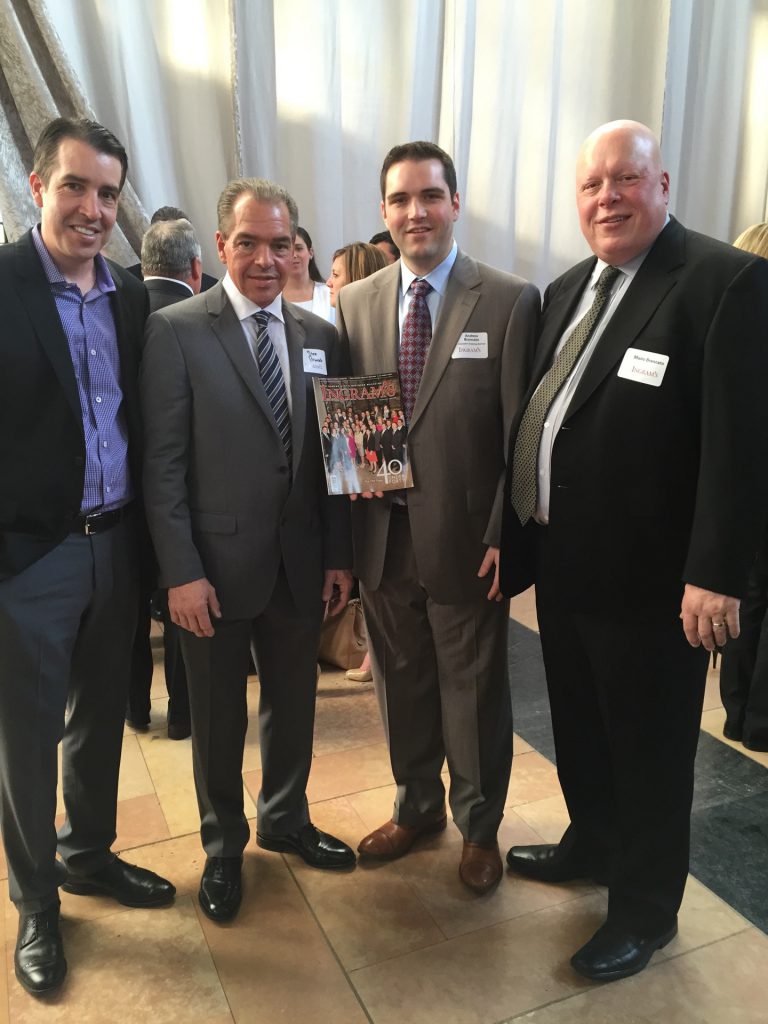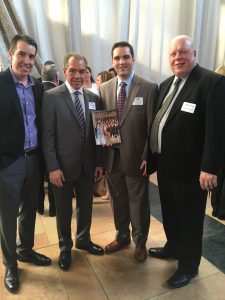 I am astonished each and every day with the shear magnitude of work that each of them can handle. They have been truly great role models and mentors for me throughout my life and career.
I would also like to thank my staff who is constantly in the field producing amazing work. I am associated with an amazing team of people who work for me and not only understand the goals I set, but often exceed my expectations. Thank you all for all of your hard work! Without you all, recognition like this would not be possible.
Thank you to all of the many other role models, mentors and advisors that have helped guide me in my life and my career. I truly appreciate all that you have done and continue to do for me.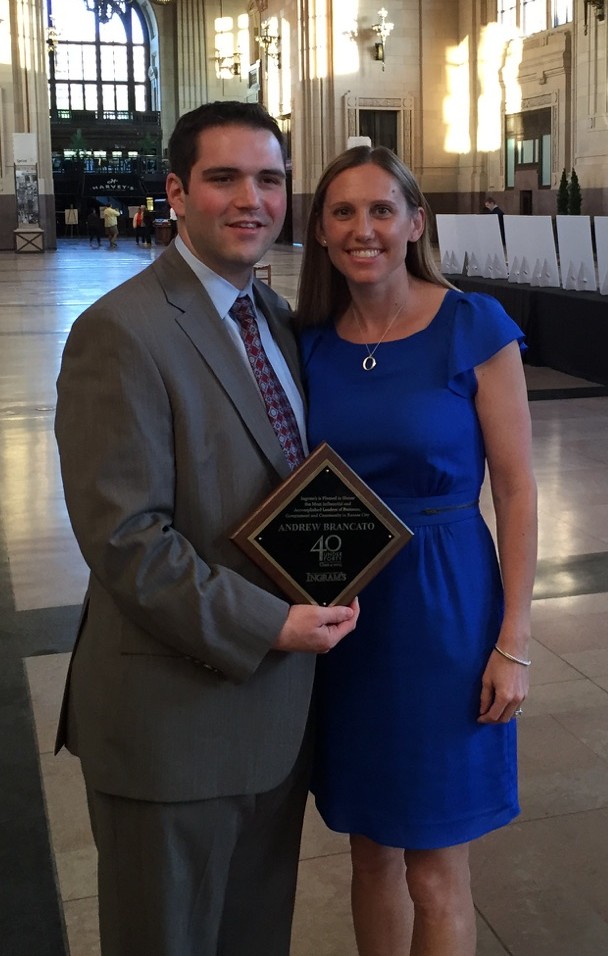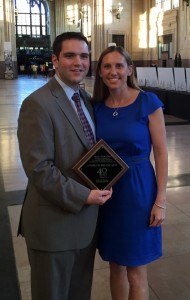 Last, but not least, I would like to thank my wife, Melissa. Melissa and I met catering together. It was from that moment that I knew I had met someone that truly understood the value of hard work. I think part of the reason we have such a successful marriage is because of her understanding of hard work as well as our parallel outlook on finances. Melissa is an amazing wife, a great mother and a wonderful home maker. I am so lucky to have such strong support at home, thank you Melissa!
This year has been full of great things; this award, our selection into the Leading Caterers of America and the birth and good health of my daughter. I am a very lucky man and have a lot to thank God for!!