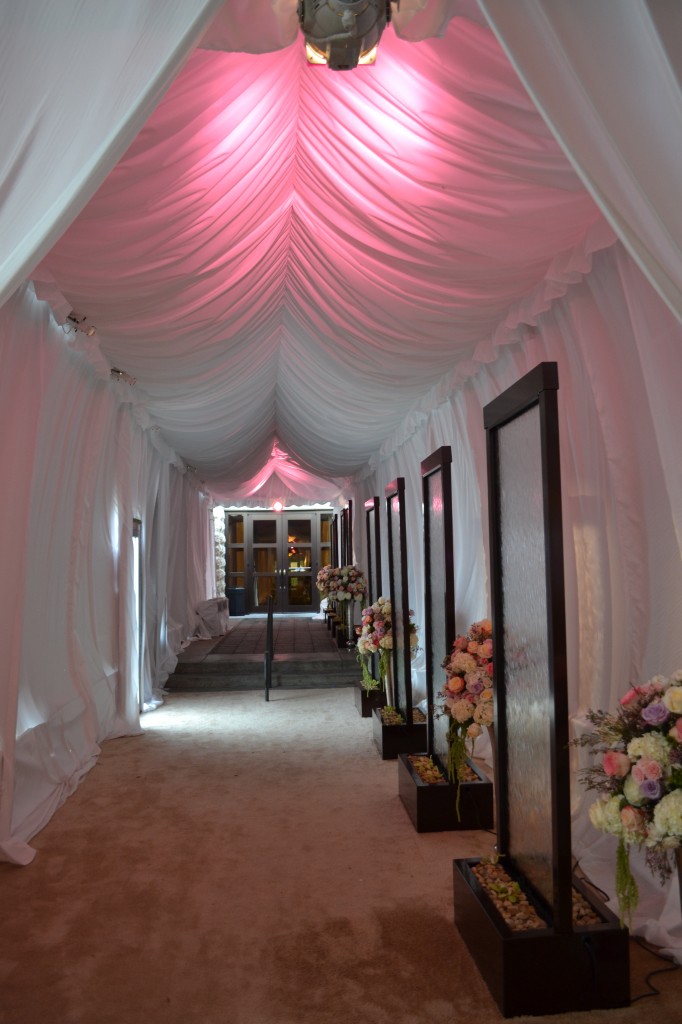 Every time that I think about the "wedding in Manhattan" I can not be more proud of our team.
I said in the last blog that this was the most challenging wedding our company has ever been a part of, and it was. I have put together some numbers that show just a small sampling of the things that our team had to think about, put in place, and execute.
I want to make sure that "challenging" is not confused with "failure." Our company rose to every challenge it was faced with to execute flawlessly.
For this wedding we had:
15+ semi loads of equipment

Over half a football field of tenting

1,544 ft. of sidewall

430,000 watts of power

20+ tent installers for 10 days

2 mobile kitchen trailers

8 commercial convection ovens

7075 pieces of silverware

7425 dishes

11,633 glasses

3000 shrimp

906 filet mignon

190 bottles of champagne

175+ staff members to execute the dinner service
Staffing was by far one of the most challenging tasks. All servers and bartenders had to be fitted for tuxedos. All of the tuxedos had to be transported from Kansas City to Manhattan. All of the staff  from Kansas City had to be transported to Manhattan, which we hired a bus for.
We were far enough ahead of schedule to host the family Friday evening for cocktails, dessert, and a big reveal, which was very rewarding to see how impressed they were with what we had built.
Several changes of spaces happened throughout the evening. The space that was used for the cocktail hour was transformed into the after party, one of the ballrooms was transformed into seating for brunch the next morning, another ballroom was transformed for the brunch buffets.
"Challenging" is what we live for in this industry! We are always working towards the next challenge…