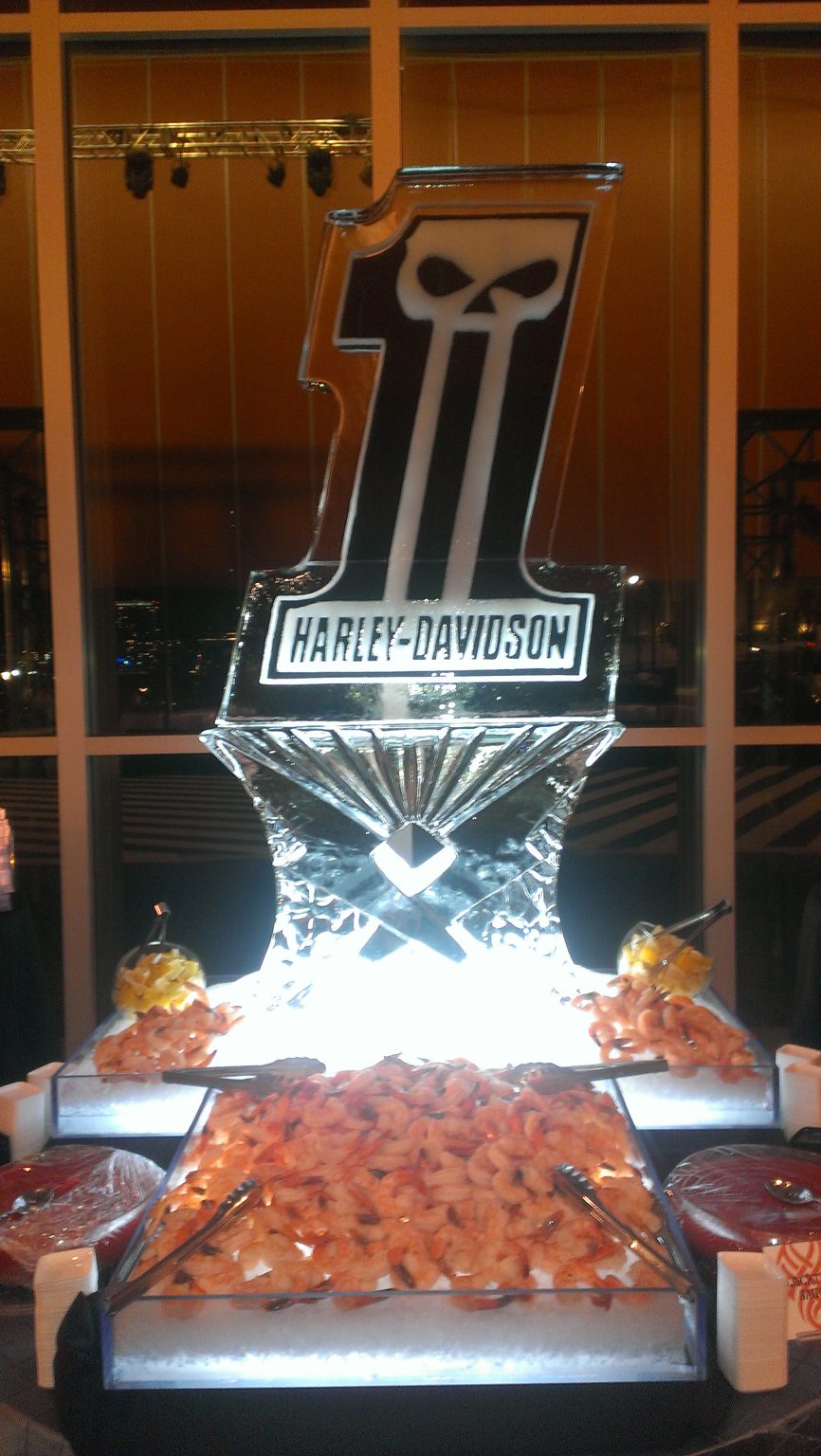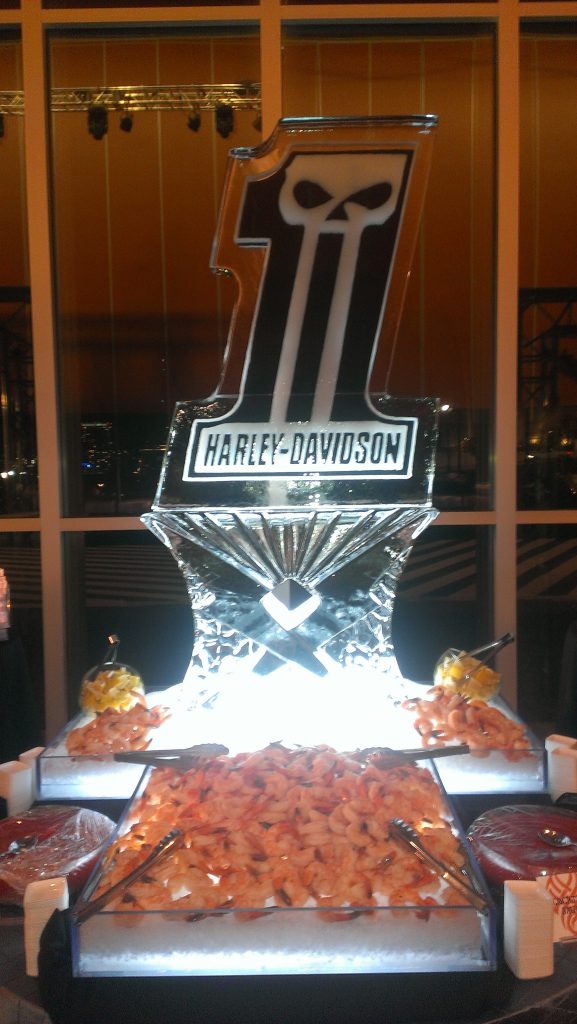 We had an exciting opportunity to be a part of Harley Davidson's product launch event. We provided a station style reception for 900 and lunch the next day for 500.
Here is the menu and some photos:
Chef Carved Action Station:
*Smoked Beef Crown Ribs
*Smoked Pork Loin
*Grilled Potato Wedges with Cilantro-Garlic Gremolata
Mac-tini Station:
*Gourmet Four Cheese Mac and Cheese
**Truffle Oil, Petite Shrimp and Lobster, Crisp Smoked Bacon, Caramelized Onions, Shredded Cheese, Chopped Green Onions, and Roasted Tomatoes
Pasta Saute Station:
*Three Cheese Ravioli tossed in Tomato Cream
*Butternut Squash Ravioli in Sage Brown Butter
Custom Harley Davidson Ice Sculpture
*Jumbo Shrimp Cocktail, Tangy Horseradish, Lemon Wedges
Just For Fun Station:
*Imported and Domestic Cheese Display with Assorted Fruits, Nuts, and Crackers
*Gourmet Brown Sugar Deviled Eggs with Chili Oil
*Bite Sized Chicken and Waffles with Maple Syrup Drizzle
*Sweet Potato Kettle Chips with Cinnamon Sugar shakers
*Blvd Pale Ale Cheese Dip with 7 Grain Foccacia
*Bite Size Pork Belly BLT's
Flambe Doughnuts and Ice Cream
*Flambe Doughnut Holes
*Hand Scooped Vanilla Bean Ice Cream
*Sprinkles, Chopped Nuts, Crumbled Candy, Warm Chocolate Fudge, and Housemade Salted Caramel Sauce
Being able to be a part of so many different types of events is one of the things that I love most about this job. We deal with such a wide range of customers, events, and budgets, but all of them are equally as important to us.